Azha North Coast project
Azha North Coast is a new edifice offered by Madar Development and Real Estate Investment Company. The company announced a few days ago the opening of the door for reservations in a tourist city, which it offers on an area of 250 acres at kilometer 214 in Ras El Hikma Bay, the most beautiful beaches of the North Coast. And work has been done on that area to include many tourist units between chalets and villas of varying sizes and different prices.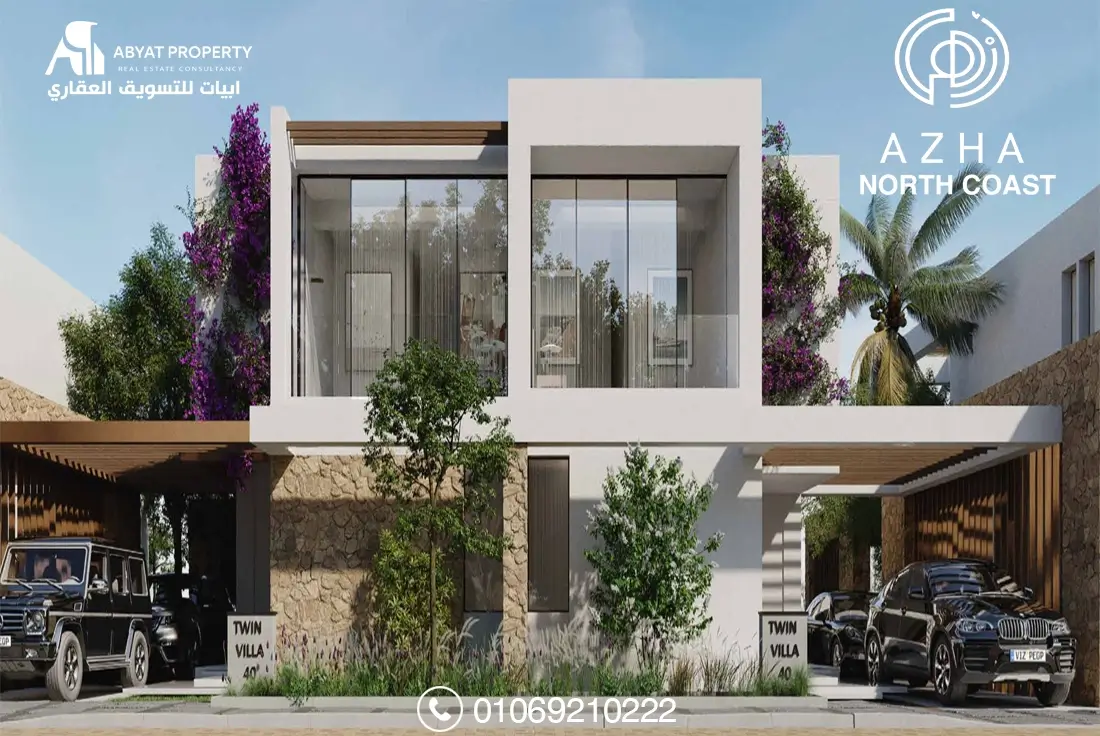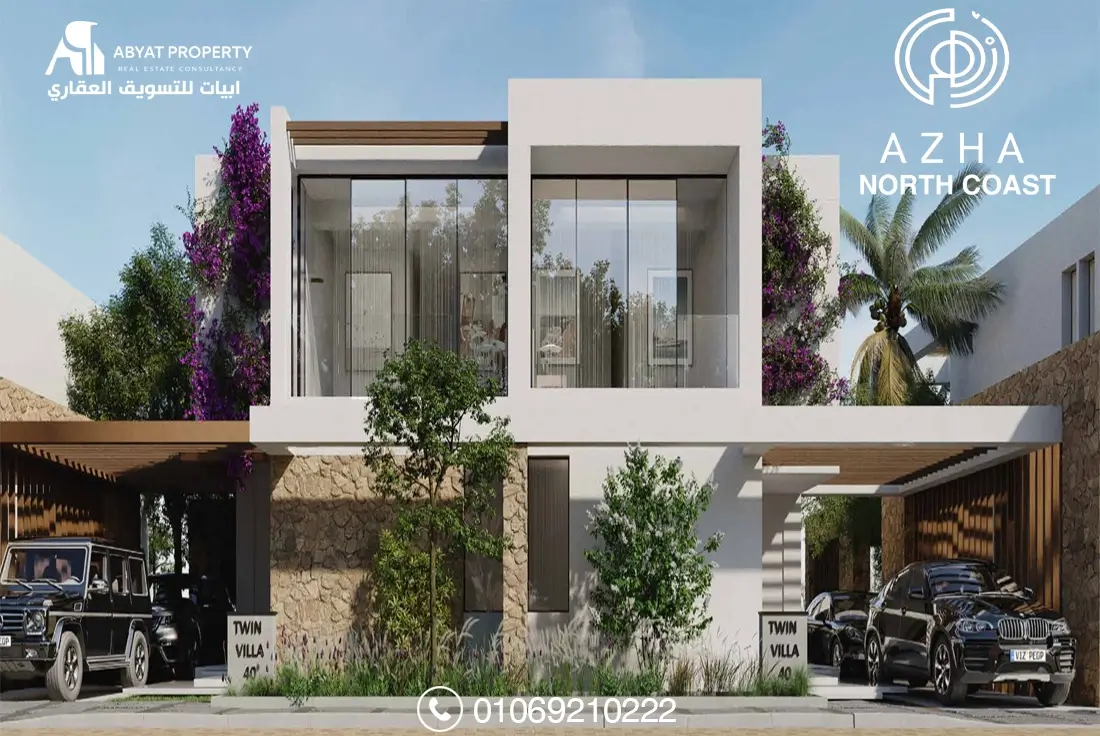 It also offers customers a distinguished group of installment systems and major facilities, and the level of finishing of the units in Azha is Super Lux. Below are all the details and information about Azha North Coast.
Azha North Coast location
In pursuit of Madar Real Estate Company to make the village of Azha North Coast an address for tourism investment and complete luxury, it has chosen a privileged and strategic location on Ras El Hikma Bay, which is known as the most beautiful sandy beaches on the Mediterranean Sea. Where the village is located specifically at kilometer 214 on Alexandria-Matrouh Road.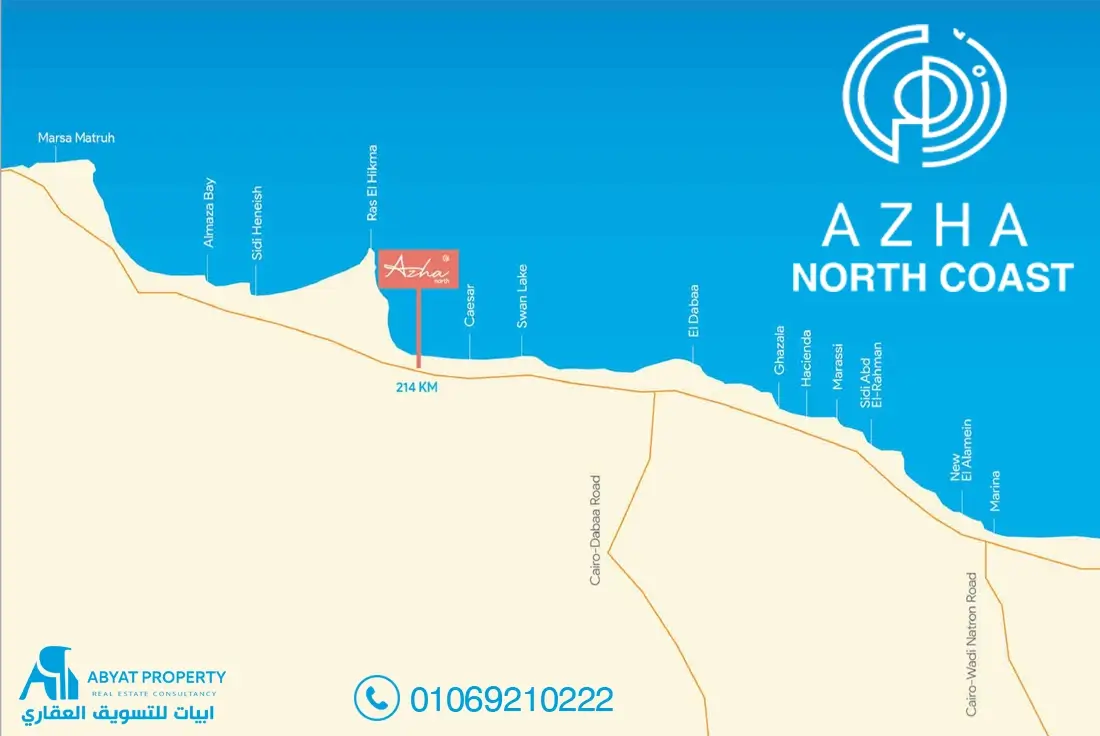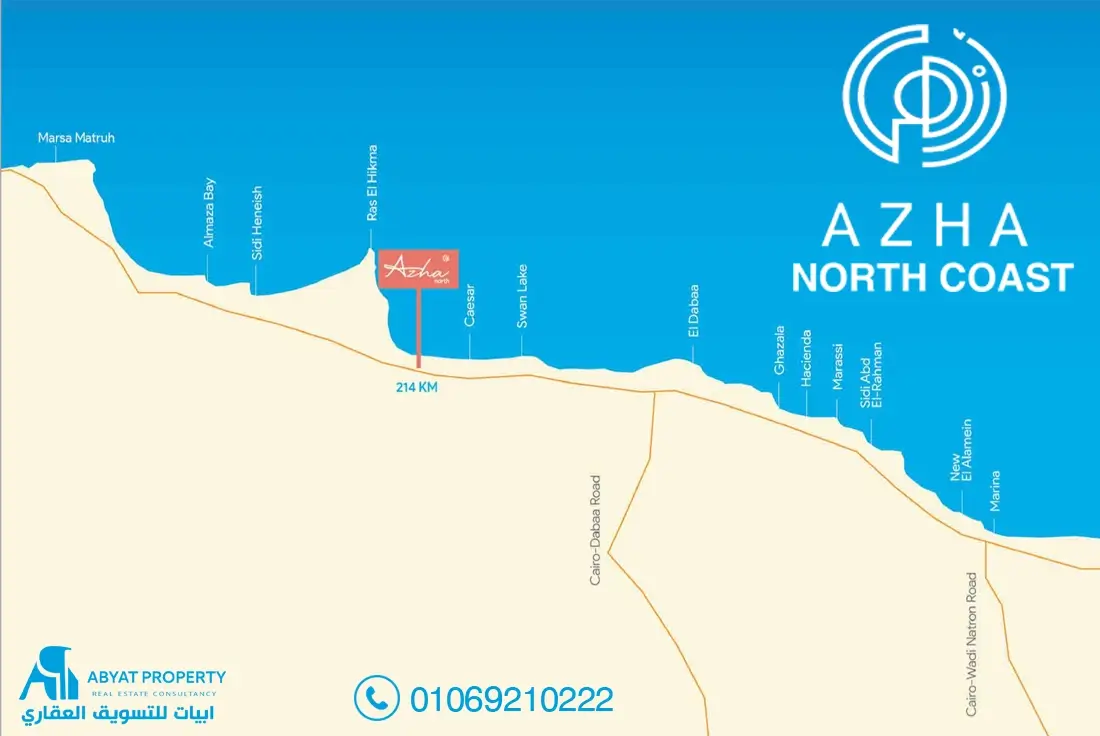 Places near the village
The village is located near La Vista, Mountain View, and Marassi North Coast.

It is also located near New Alamein, the Sidi Abdel Rahman area, and the Dabaa axis.

It is distinguished by its proximity to the new Fouka Road, which has four exits, including an exit directly at Ras Al Hikma.

It is also located near El Alamein Airport, Sidi Hanish, John Sodic Village, and Amwaj North Coast.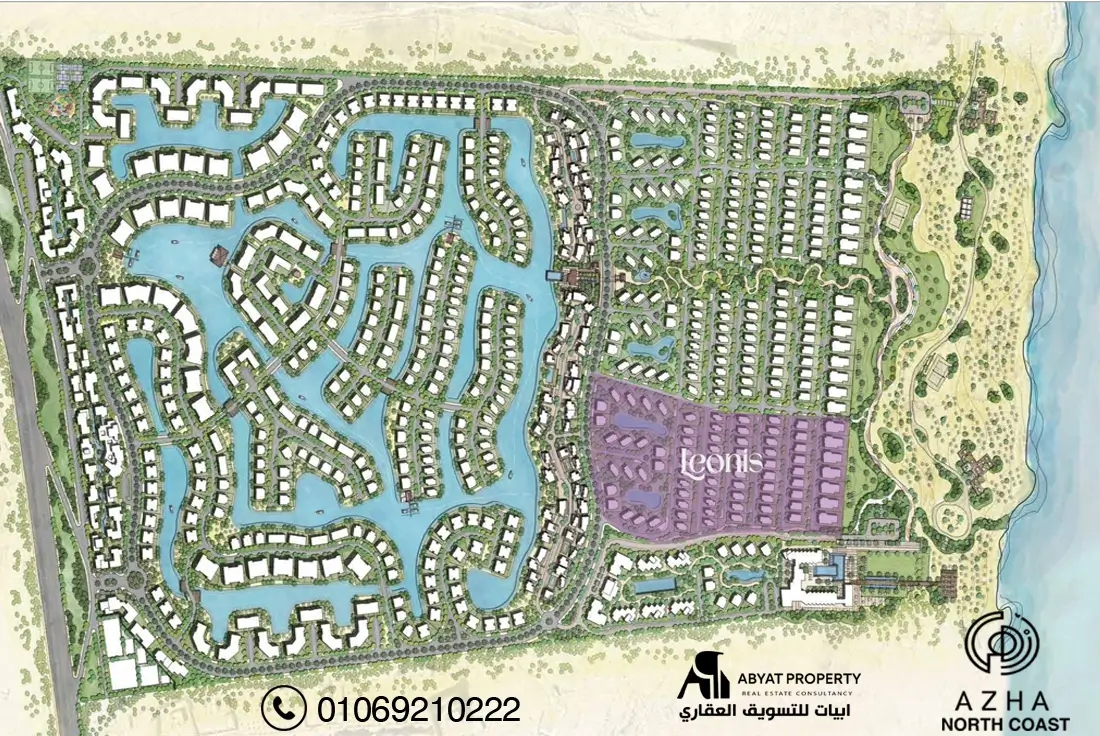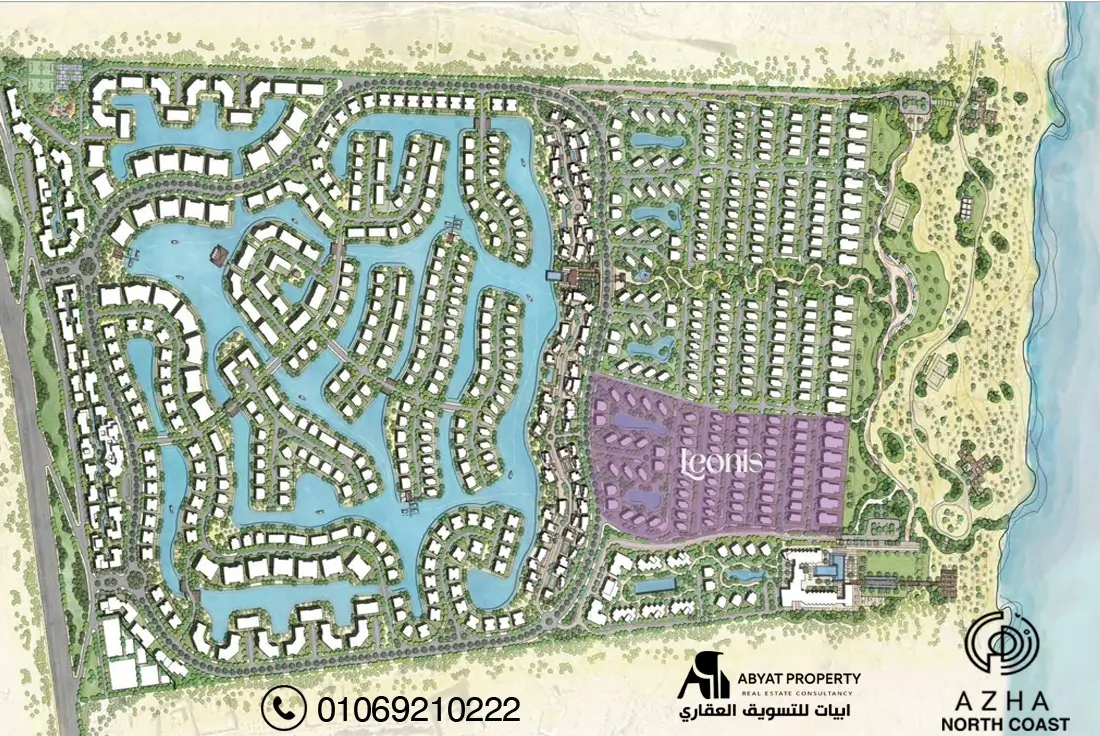 These are some of the places near Azha North Coast, Take the opportunity now and enjoy a recreational and exceptional location on the shores of Ras El Hikma Bay, Own a chalet fully finished and facilities directly on the sea in comfortable installments without interest in Azha North Coast.
Space and design of Azha North Coast
The village was established on an area of 250 acres of land. Work has been done in its area to include tourist units, services, and recreational activities. It was also designed so that each unit has a direct view of the sandy beaches.
The tourist units in the village vary between chalets and villas surrounded by a large part of green spaces and landscapes.
Prices and spaces Azha North Coast
Various tourist units have been provided in Azha North Coast Where there are chalets with a variety of spaces between one, two, and three rooms, The village also includes a large number of villas, including townhouses, twin houses, and stand-alone. One of the most important advantages of the village is that all units have a clear view and a distinctive view of the sea. And the level of finishing in these units is super lux.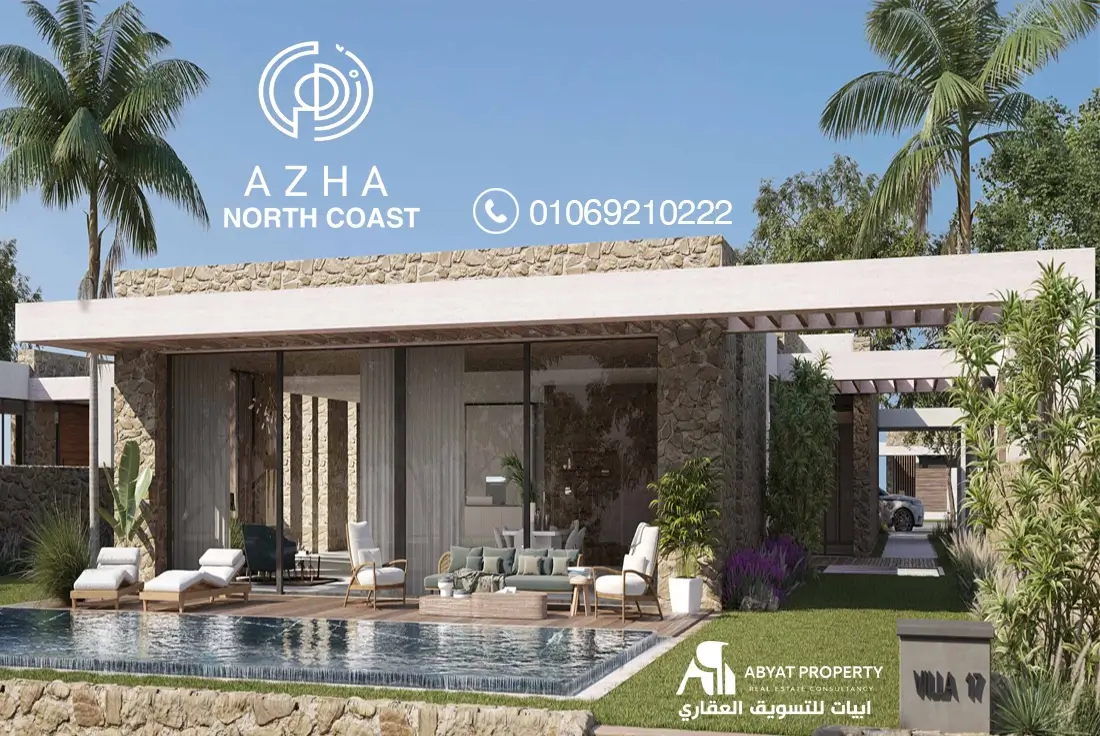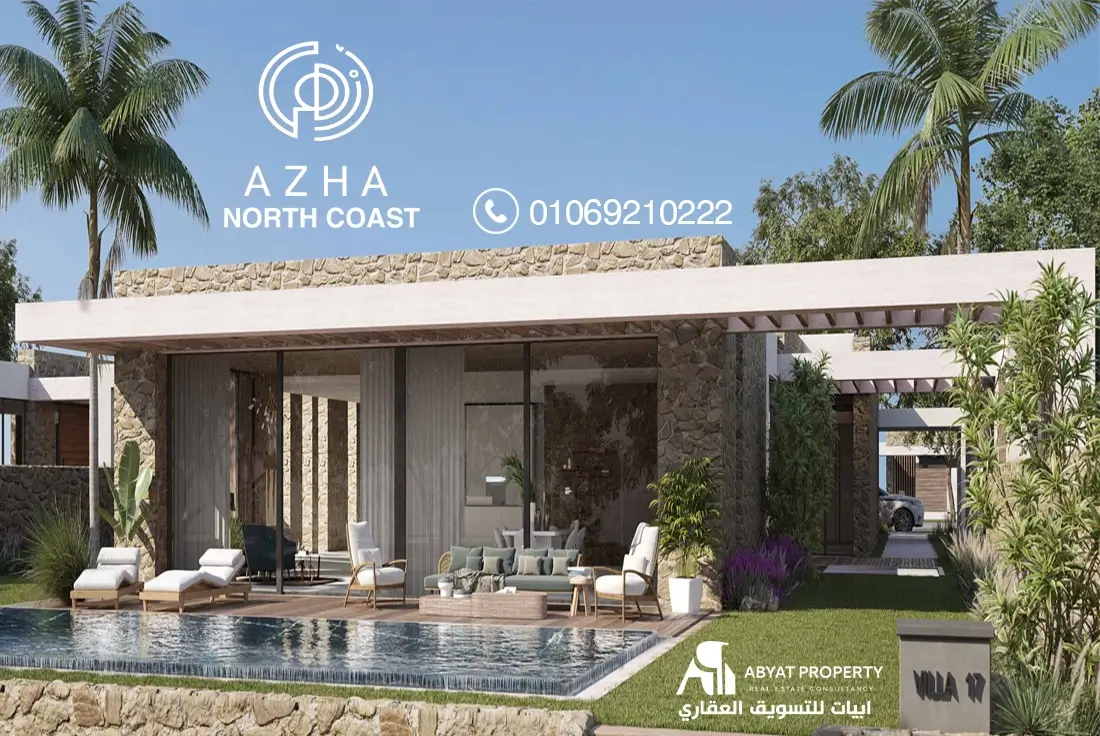 As for prices, here the company made sure that the Azha Ras El Hikma project, North Coast, reaches the largest number of its valued customers. Therefore, it provided the lowest prices with a range of different and easy payment systems without any interest.
Prices start from 2,700,000 pounds.
Reservation and payment methods in Azha North Coast
Azha North Coast project has a wide range of multiple installment systems that help you book your place with the lowest down payment and pay the rest of the unit value over the longest possible repayment period without interest. Noting that the company is aware of the different social levels and in an effort to ensure that the Azha project reaches every customer who wishes to own his own unit in the North Coast.
Services in Azha North Coast
Azha North Coast has a wide range of services that meet your needs, Where services and recreational activities occupy more than 70% of the total area, Everything you need will be found in front of you, and you will not be forced to leave the village for any reason. Among the features and services in the village:
Land scape.

Crystal Lagoon.

swimming pool.

Aqua park.

Restaurants and cafes.

social Club.

A tourist walkway by the sea.

Places for barbecue parties.

golf car.

Sports fields.

Medical Clinics.

Guard and security.

security cameras.

Commercial area and hypermarket.
Madar Company provides all your needs and requirements for your family within Azha North Coast. Contract now on your unit and enjoy the summer in a complete tourist city offered by the largest real estate companies in Egypt and the Arab world.
About Madar Real Estate Development Company
It is a real estate company that owns a series of distinguished projects, and despite its recent existence in the real estate market, it has managed to prove its worth until it has become today one of the leading companies in real estate development. Madar Company was established in 2015 AD, This was done by the well-known businessman, Eng. Hussam Al-Shaer. Who was able to create distinguished projects in cooperation with many experts and senior consultants in the field of engineering.
Madar Real Estate has presented various projects, including tourism, residential and commercial, and has invested in various locations such as the North Coast, Ain Sokhna, Sheikh Zayed, New Cairo, and 6th of October City, One of the company's previous works is Azha North Coast.
To learn about other projects in the North Coast
John Sodic North Coast
Bianchi village, North Coast
Evaya Mountain View North Coast
The Latin Quarter, New Alamein
Azar Island North Coast