Sky Bridge New Capital project
The first hotel Downtown, now launched by Al-Fateh Group Real Estate Company, is in the heart of the New Administrative Capital.
Sky Bridge New Capital is a distinguished edifice designed by experts in strategic locations and international destinations.
Through Sky Bridge New Capital the company presents great investment opportunities, where you can own a hotel unit with complete finishes and furnishings, and rent it out at the highest possible value.
The company also offers competitive facilities and distinguished prices. You can also take advantage of the special offer, which is to enjoy double the value of the down payment as a cash discount, The following are the most important details of this edifice
Sky Bridge New Capital Hotel
Sky Bridge New Capital is located in the Downtown area and the tourist towers of the Administrative Capital. It will also be held near the central axis, the Sefarat neighborhood, and the famous Al-Massa Hotel in the capital.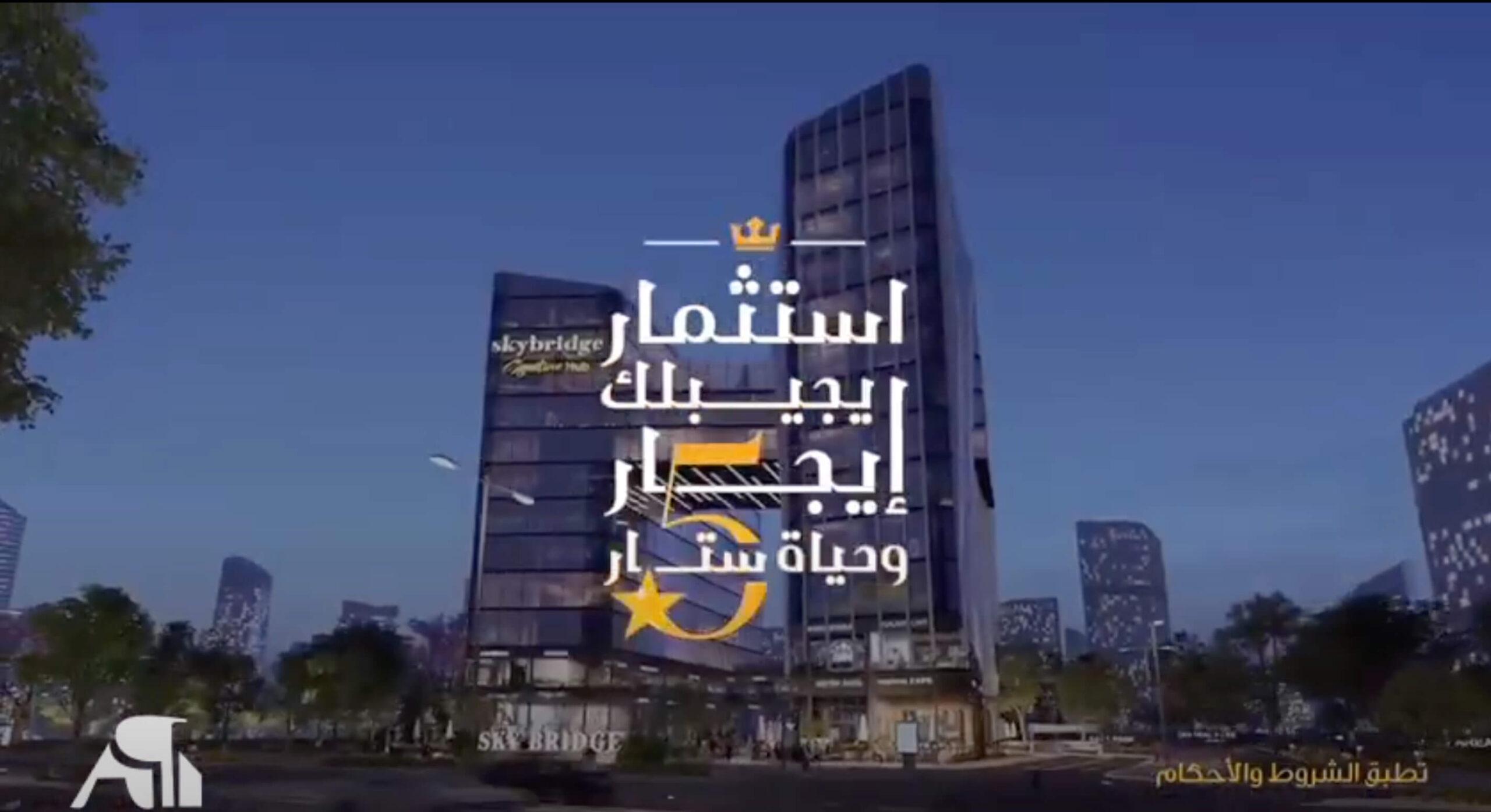 Sky Bridge New Capital is also located close to the ministries complex, the educational area, and the opera house. It is also only minutes away from the presidential residence, the diplomatic quarter, and the iconic tower.
Space and design of Sky Bridge New Capital
The hotel is being designed and implemented on a plot of land with an area of 4270 square meters. It was also designed with a height of 12 lofts, and the hotel includes more than 113 hotel rooms.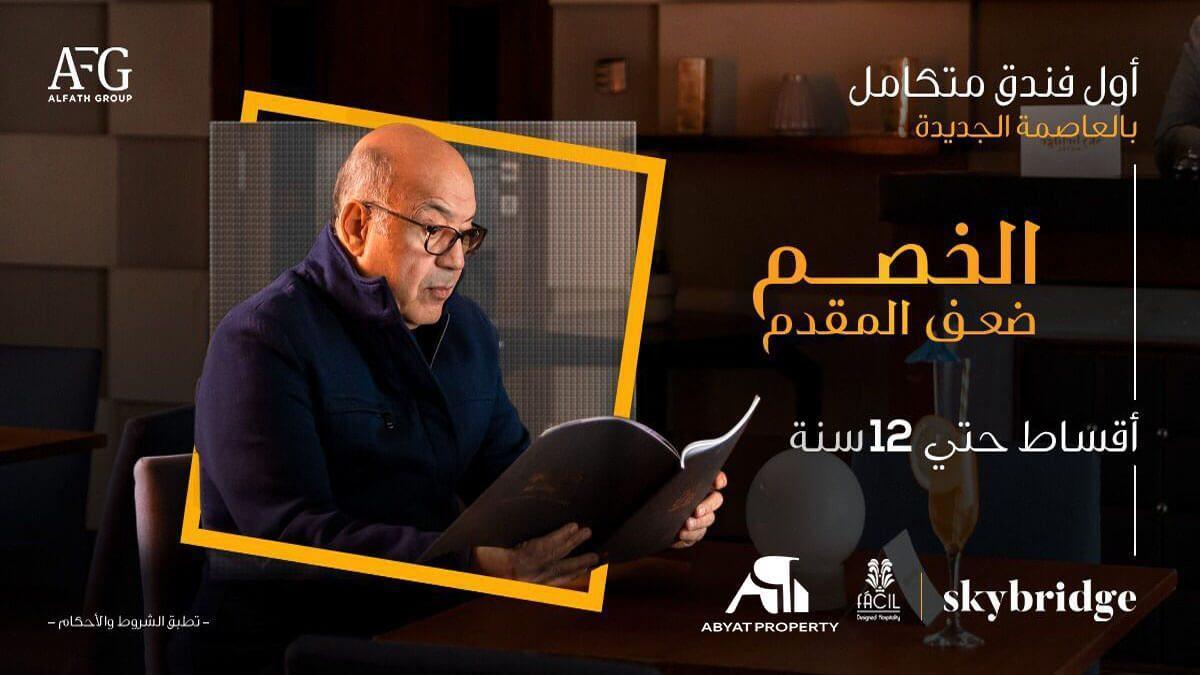 As for the engineering design, it was contracted with a company (DCI+) Engineering, The company also clarified that it is also cooperating with a major company to operate and manage the hotel and rent its hotel units, which is a company Facil.
You can also view the latest projects of Al-Ahly Sabbour Company , Keeva Compound, October 6
Spaces and prices of the Capital Sky Bridge Hotel
The company offers a range of different spaces and prices in Sky Bridge New Capital Hotel, It also has great facilities and offers in order to choose your space with ease and at the lowest possible price.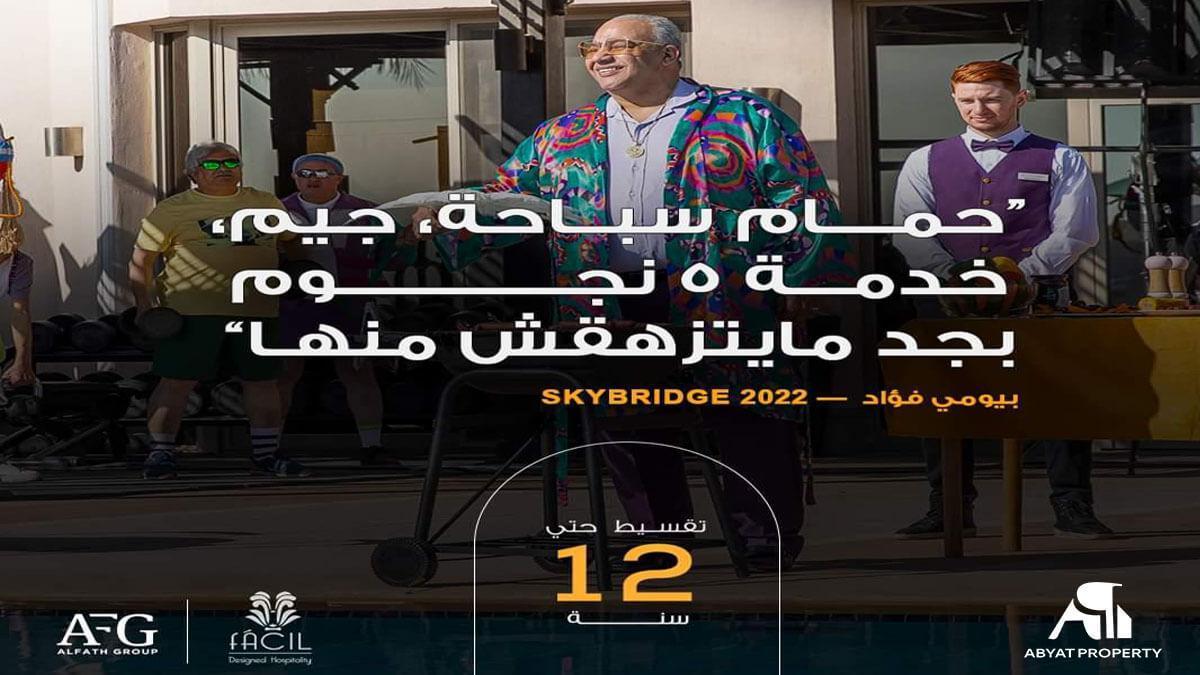 Sky Bridge New Capital Hotel spaces start from 56 square meters.
And the hotel price per meter starts from 27 thousand pounds.
10% down payment and facilities over 4 years (double down payment discount)
Services and facilities at Sky Bridge New Capital
Al-Fateh Group for Urban Development and Real Estate Development has provided a 5-star hotel with integrated services and means of luxury and pleasure.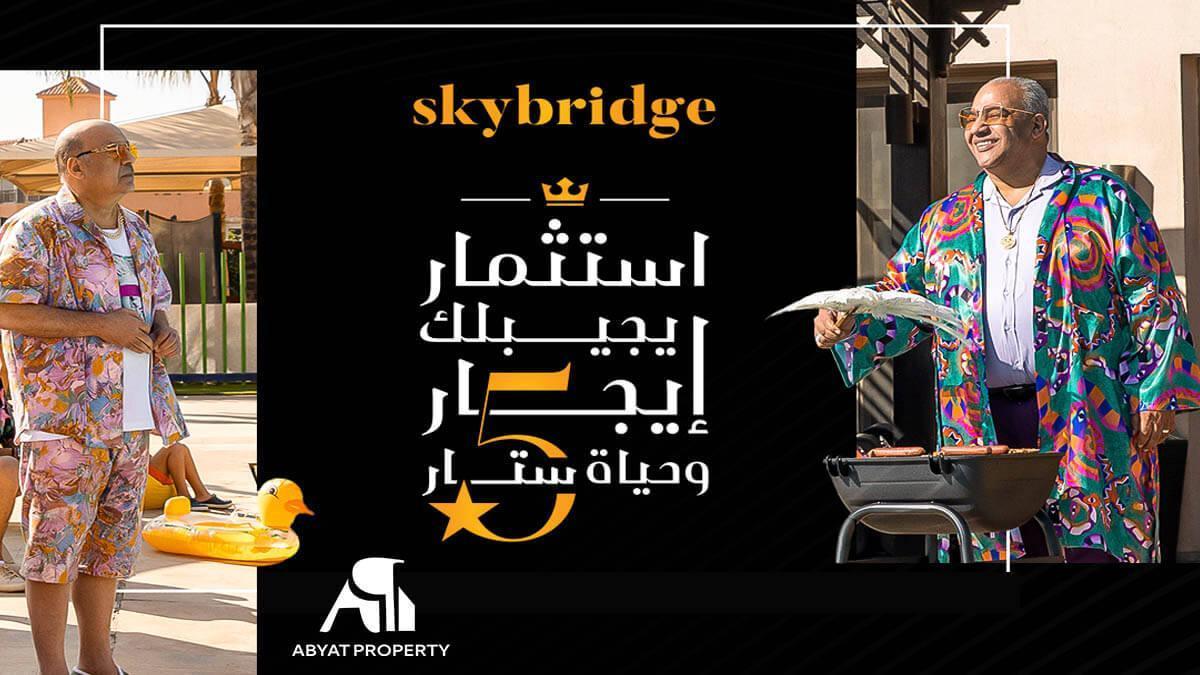 Besides, Sky Bridge New Capital is a unique investment opportunity. It also offers a style of privacy, sophistication, and enjoyment within Sky Bridge New Capital. Among the services offered by the hotel are the following:
Jim.

A group of international restaurants.

Hanging restaurant on an area of 400 square meters.

swimming pool.

Tourist walkway.

Crystal Lagoon.

Land scape.

security cameras.

Guard and security personnel.

Fire fighting system.

A management and operation company for the hotel, which is also responsible for renting hotel units.

Unit for cleanliness and office for proposals and periodic maintenance.
For more details about:
Nile Business City, the new administrative capital