IL Cuore Verde New administrative capital
With more than 40 years of experience and after implementing more than 1,000 projects, Arc Plan for Real Estate Development and Investment presents the largest administrative mall in the vibrant neighborhood, the financial and business district, in the New Administrative Capital.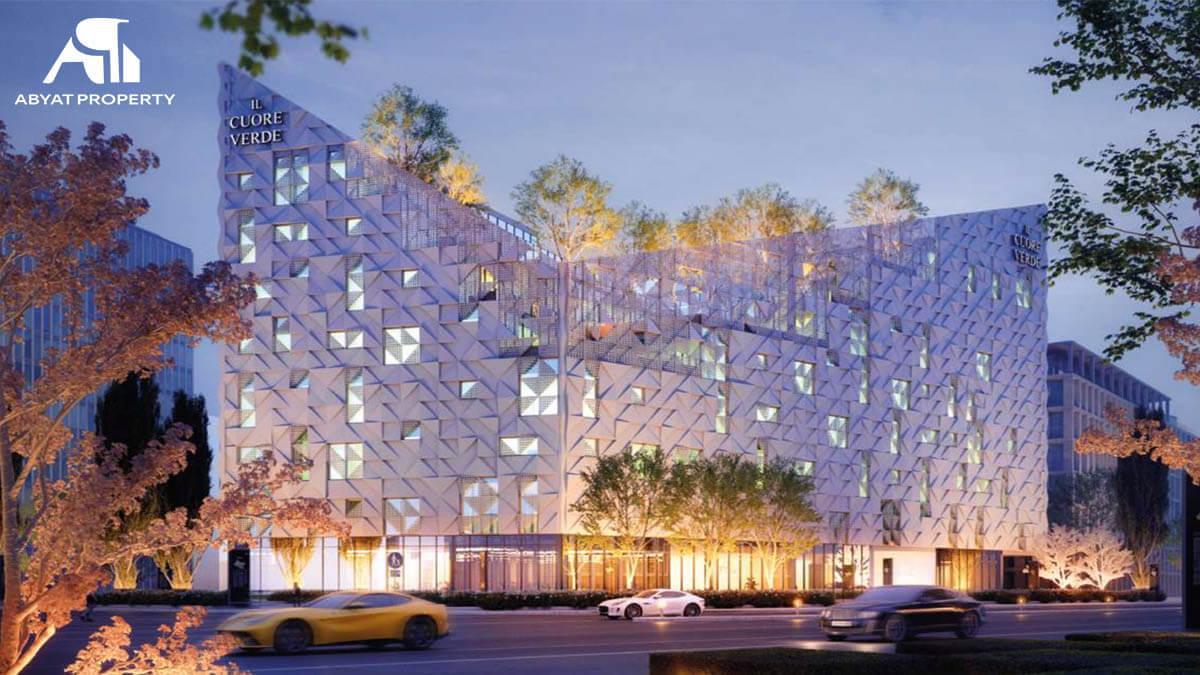 The company announced the start of construction work in IL Coure Verde New Capital and the opening of reservations to the public.
All this at the lowest price per square meter and with competitive facilities of up to 8 years and without interest. The following is everything related to this edifice, from its location to the spaces available in it, prices, and installment plans
IL Cuore Verde New Capital is located in the new administrative capital in the financial and business district, It is close to the monorail, and the Downtown area. It is also located directly in front of the Central Bank.
The mall is also located near the northern axis and the central axis, It is a short distance from Al-Massa Hotel, the government district, and the cultural city in the capital.
IL Coure Verde New Capital Space
IL Cuore Verde New Capital is built on a large area, where the engineering design was done to include a tower of ground floor + two garage floors, and 7 upper floors, and that space includes administrative offices only.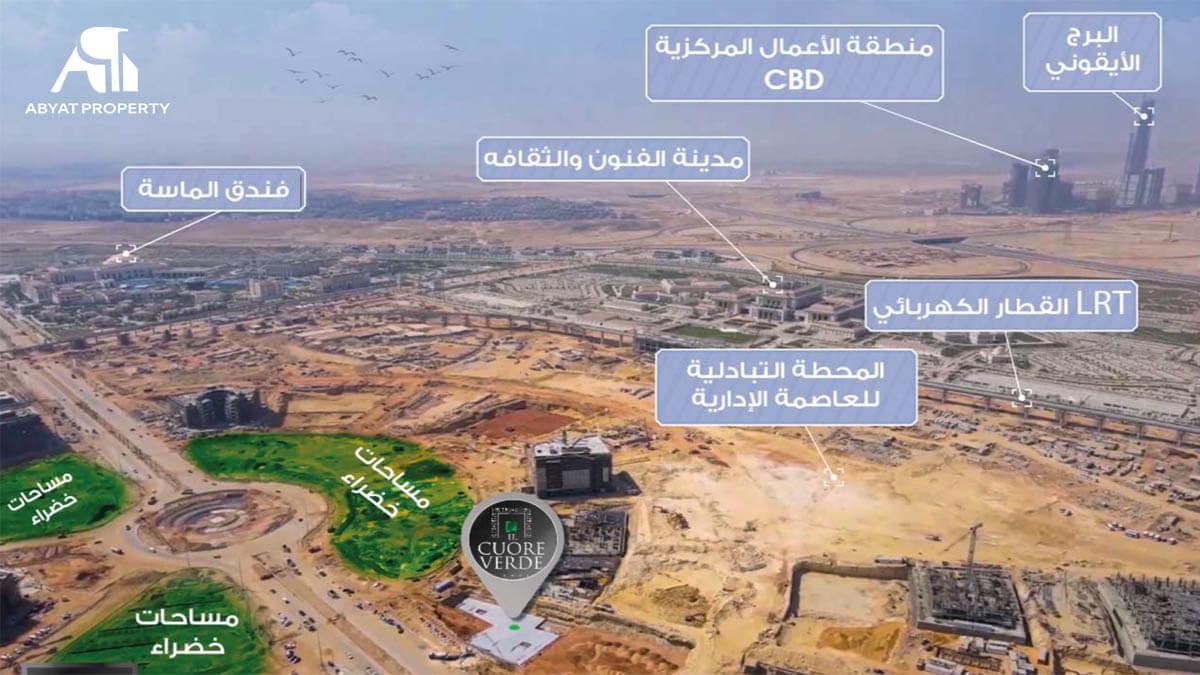 IL Coure Verde New Capital Prices and Spaces
The spaces vary in the mall. All administrative offices have been finished at a super lux level and equipped with air conditioners. As for the prices, they are appropriately compared to the vital and strategic location and the distinguished services that the mall enjoys.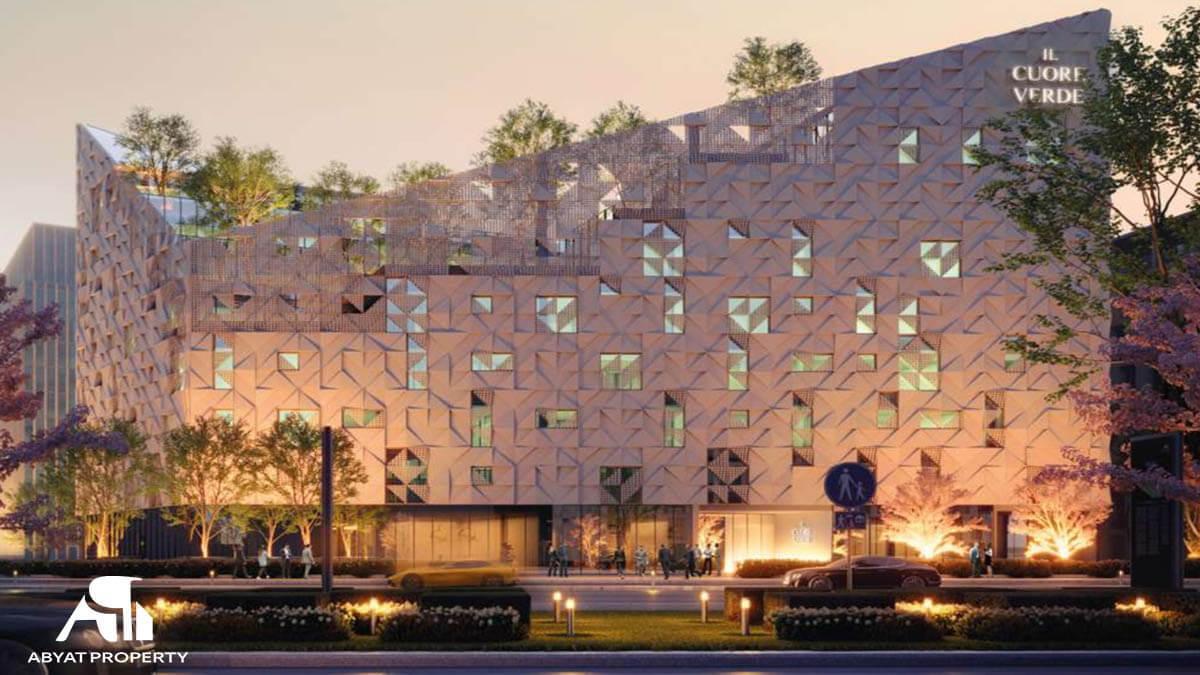 Spaces start from 47 m.
The price per meter in the mall starts from 42,000 pounds.
You can also view all the details of the Keeva 6th of October compound
IL Coure Verde New Capital Payment and Payment Plans
IL Cuore Verde New Capital has a package of different installment systems, Choose what suits you, and book your place now with the lowest down payment and facilities over 8 years without interest.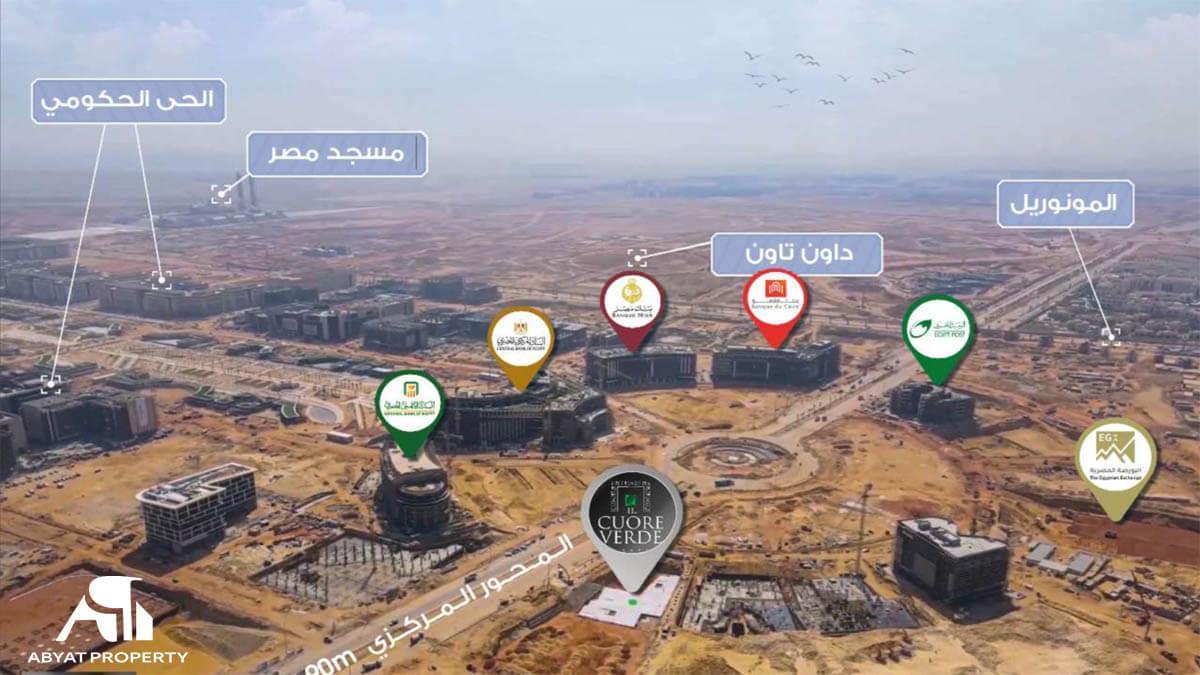 10% down payment and installments over 6 years.
15% down payment and installments up to 7 years.
20% reservation down payment and the rest over 8 years.
There is a 7% discount on the occasion of the opening of all units.
You can also learn about payment and payment systems in IL Cuore Verde New Capital
Nile Business City new capital