Amwaj North Coast project
Amwaj North Coast is a distinguished launch by Al-Ahly Sabbour Real Estate Development Company, the company offers this edifice at 136 kilometers of Alexandria-Matrouh Road, Amwaj village is distinguished by its proximity to both Sidi Abdel Rahman Beach and Ras El-Hikma Bay.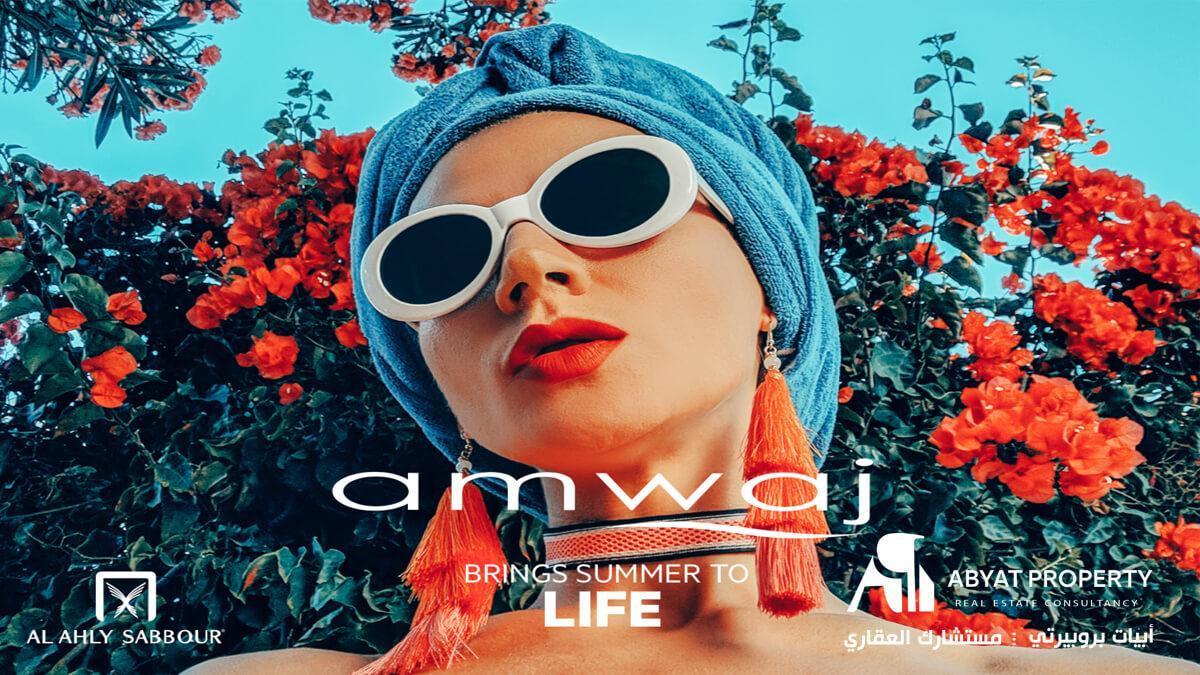 Through this project, the company offers a group of different tourist units with varying sizes, multiple reasonable prices, and payment systems for up to 6 years without any interest.
And now we'll talk about all the details of this big project, starting from its location features, up to all its units' details.
Amwaj North Coast location
Amwaj North Coast is located at kilo 136 on Alexandria-Matrouh Road close to the most famous villages in the North Coast and the most important roads and axis.
The following are the most important site features that Amwaj North Coast enjoys:
Amwaj North Coast Sabbour

is enjoying a special location close to Ras El-Hikma Bay.

It is also located near New Alamein City, and the beaches of Garawla Bay.

Amwaj Sahel

is just minutes away from the new Fouka Road which connects Greater Cairo directly with the North Coast.

Amwaj is also just minutes away from Dabaa Corridor on the North Coast.

Amwaj village is located near the largest villages on North Coast, such as La Vista, Mountain View, Marassi, and June Sodic.
Al-Ahly Company was keen to choose a vital and service location on the North Coast, the area of Sidi Abdel Rahman is distinguished by its abundance of services, as it embraces many picturesque landscapes, in addition to its sandy beaches, which are paved for swimming.
Amwaj North Coast Space
Excavation and construction work has begun in the village on an area of 200 acres. The width of the beach in Amwaj is 1400 m, and the depth of the village is 1200 m. The space of Amwaj was designed to include a group of 1,600 units, with a variety of tourist units, all of which overlook the sea and are received with full finishing and facilities.
The village of amwaj north coast sabbour includes a group of villas and chalets with ultra-luxe finishing. A large part of the total area has been allocated for green spaces, artificial lakes, and swimming pools. In addition to the services that have been created distinctively and elegantly.
Amwaj North Coast Design
Amwaj North Coast Village is one of the projects that were established recently by Al-Ahly Sabbour Company, and it was able, with the beauty of its sweeping designs and services, to catch the eye and capture the hearts of many people.
Amwaj north coast sabbour enjoys a big landscape of green spaces and artificial lakes, so it is difficult to feel bored in the village. In addition to multiple prices and sizes, in which you can find the best suitable option for you freely and easily.
Al-Ahly Sabbour Real Estate Development Company cooperated with a well-known engineering company to design Amwaj north coast on the highest level of proficiency.
The design of the village came to take several terraces, allowing each unit to have a clear view of the sea. Services and amenities occupy a large proportion of the space. As for the total units in Amwaj, they are approximately 1,600 units.
Amwaj North Coast

Services & Features
No doubt that one of the most important points for any customer who wants to reserve his unit on Amwaj North Coast beaches is the availability of services in the village. 
And for that Al-Ahly Sabbour Real Estate Company was interested in providing all amenities in Amwaj village, as it offered a range of services and entertainment activities, in addition to large areas that have been implemented with landscapes and a crystal lagoon, among those services are the following:
There are two hotels in the village to serve a big segment of visitors.

The village has a wonderful Landscape with a greenery view and artificial lakes surrounding the entire village.

Many swimming pools differ in size and depth to suit all ages.

A recreational water park to spend good times on the beach.

It also includes a Tourist walkway.

Amwaj has a group of the best Restaurants and cafes.

Commercial area to make shopping.

Multiple entrances to the village.

security cameras.

Security system on the highest level.

Health club.

Gym and sports fields.

Hypermarket to buy all necessities. 

Kids Aria to develop children's skills and to entertain them.
We will not be able to describe all the services in the village in a few lines, that means of pleasure and luxury. So do not hesitate and book your unit with complete finishes and unique designs on the most beautiful beaches of the Mediterranean Sea in Amwaj North Coast Sabbour.
units' spaces in Amwaj North Coast
The village of Amwaj North Coast includes a large group of units, and each unit of them enjoys a special direct view of the landscape and the sea.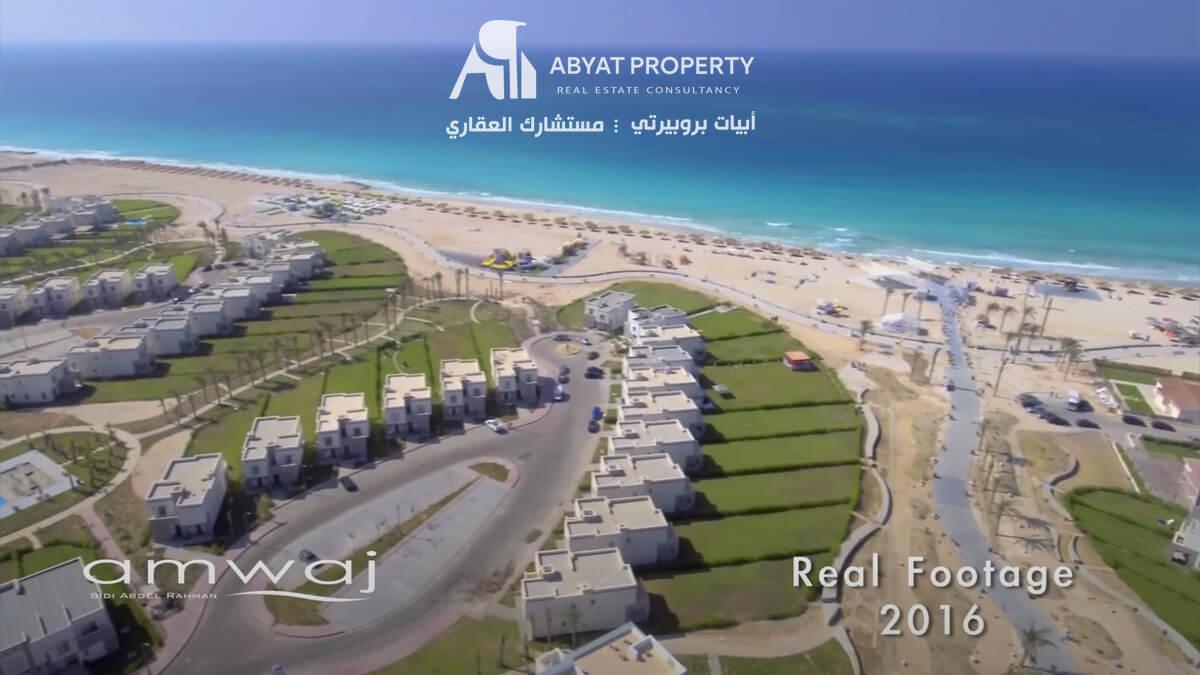 All of Amwaj's units have been fully finished, and their spaces vary, as you can choose your unit from amwaj's one, two, or three-bedroom chalets, and we can summarize amwaj available unit spaces as follows:
The two-bedroom chalets space starts from 126 square meters.

There are also chalets with 3 bedrooms, with spaces starting from 146 square meters.
Among all these spaces, book the most appropriate space for you and your family, and enjoy a pleasant summer vacation on the beaches of Amwaj North Coast. Live recreation and luxury amid landscapes and sandy beaches, and embark on a new adventure that awaits you at Amwaj sahel.
Units Prices in Amwaj North Coast
Al-Ahly Sabbour Development Company offers a group of units of varying sizes, as the resort includes chalets of one, two, and three rooms, these units are designed on a gradual height terrace to give you a direct view of the sea.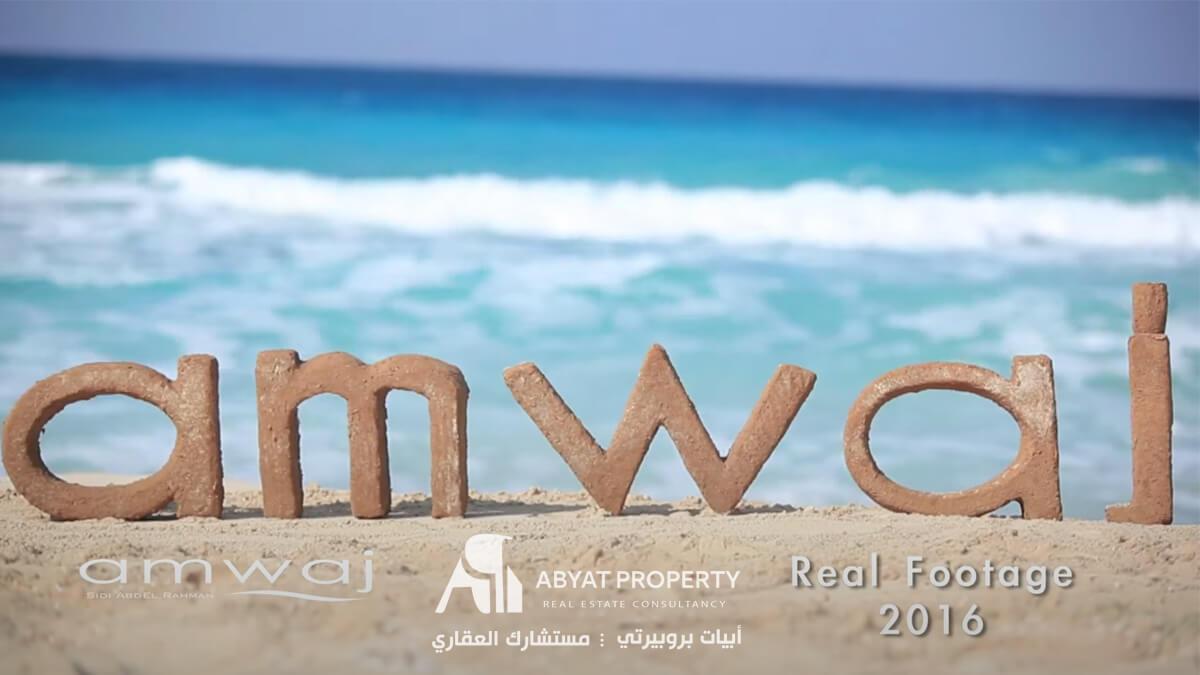 You can find varying unit spaces in Amwaj North Coast Chalet according to the area you desire, However, it is generally considered reasonable prices compared to the location of the village and the services it enjoys.
The project has been completed to a large extent, and work is underway in the finishing stage.  
Payment Systems in Amwaj North Coast
Al-Ahly Real Estate Company aims to reach the largest number of customers with its new project Amwaj North Coast, it provided a range of different installment systems, for up to 6 years without any interest. 
So, you can reserve your chalet with the lowest down payment and pay the rest of the price easily. 
The payment system in Amwaj is as follows:
Paying 10% down payment and the rest in installments up to 6 years without any interest.
Flaws of Amwaj Sahel
There are many features that Amwaj North Coast Sabbour contains, but some customers have different opinions about this edifice. 
Some thought that one of the most important problems in Amwaj village's North Coast was Its distance from Greater Cairo, but that idea has become incorrect, in addition to the vital roads surrounding the northern coast, such as the Alexandria desert road, Dabaa axis, the new Fouka road, and others.
Also, the beaches of the North Coast are now among the most important tourist and residential places together, since the opening of the new city of El Alamein, which is the first residential city on the sea. It was designed with a group of major schools and hospitals, an international airport, and many important facilities for living luxury.
About the owner company
Al-Ahly Sabbour Real Estate Development Company, the owner company of Amwaj Village, is one of the leading companies in the real estate market. It reaches its position thanks to its long experience in the real estate development field since its establishment in 1994, with years of experience exceeding 28 years.
This company was established in partnership with the Al-Ahli National Bank, and it was founded by Engineer Hussein Sabbour.
And during all these past years, the company has made a large number of achievements in several different sectors, including residential, tourism, and commercial projects.
As for the Amwaj North Coast project, it is not the first edifice presented by Al-Ahly Real Estate on the North Coast. Rather, it owns several projects that have achieved great success and the highest sales rates, which help the company take its decision to announce the beginning of a new edifice bearing its name in Sayed Abdel Rahman North Coast.
And recently the company launched its new project in the 6 October City, Keeva 6 October Compound, which is an integrated project located in the 6 October City.
Al-Ahli Sabbour previous projects: –
Gaia North Coast Sabbour.
Gaia Sabbour is a new seafront development by Sabbour, located on the North Coast in Ras El Hekma, Egypt, about 190 km away from Alexandria. It covers an area of 300 acres along the sea with beautiful turquoise water and golden sand. 
Al-Ahly Sabbour development offers fully finished units, including chalets with 3 bedrooms and 3 bathrooms, covering an area of 144 sqm. Gaia Sabbour is located at kilometer 194 on Alexandria-Matrouh Road. 
Sabbour has allocated in this project a large area to rest within the green spaces so that the residents inside Gaia North Coast enjoy the beauty of the natural landscape. 
In addition, Gaia North Coast offers an exceptional waterfront experience where you can find different units at competitive prices. It is a prime location for clients looking for a holiday home or investment opportunity.
Keeva Sabbour is a residential compound developed by Al Ahly Sabbour. The compound is situated in the 6 October city and offers a range of fully finished units, including villas and townhouses, at different sizes and prices to suit the needs of the residents. The compound is built on a land area of 119 acres, and only 20% of its total area is occupied by buildings, while the remaining is dedicated to green spaces, water features, and facilities. 
Keeva Sabbour offers many amenities and facilities, including swimming pools, kids' areas, jogging tracks, and a clubhouse, in addition to a range of commercial and entertainment services. 
It is a perfect location for those looking for a modern lifestyle and a comfortable community in a prime location in Egypt.
The City of Odyssia Mostakbal City is a large-scale development project by Al Ahly Sabbour, one of the leading real estate developers in Egypt. It is located in Mostakbal City, a newly-developed city on the outskirts of Cairo, and covers an area of 580 acres. 
The project aims to create a sustainable and modern community that integrates green spaces, water features, and entertainment facilities with residential and commercial buildings. 
The City of Odyssia offers a variety of fully-finished units, including apartments, duplexes, townhouses, and villas, designed to meet the needs of different lifestyles and family sizes. In addition, the project includes many amenities such as swimming pools, sports courts, and clubhouses, as well as retail and commercial spaces, restaurants, and cafes. 
Overall, The City of Odyssia Mostakbal City is a promising development for those looking for a modern lifestyle and a comfortable community in a prime location in Egypt.
Other projects: –

Katameya Hills compound New Cairo.
Green Square Sbbour Mostakbal City.
Layan Residence New Cairo Compound.
Now book your unit in Amwaj North Coast Sabbour, and have your chalet with an imaginal view of the sea.
Contact us now at 01011564040, and one of our experienced sales agents will contact you as soon as possible, to give you all the details about amwaj north coast sabbour project.
For More Info  about  City Of Odyssia Sabbour in Mostakbal City Call us 01069210222


احجز وحدتك الآن بتسهيلات في السداد